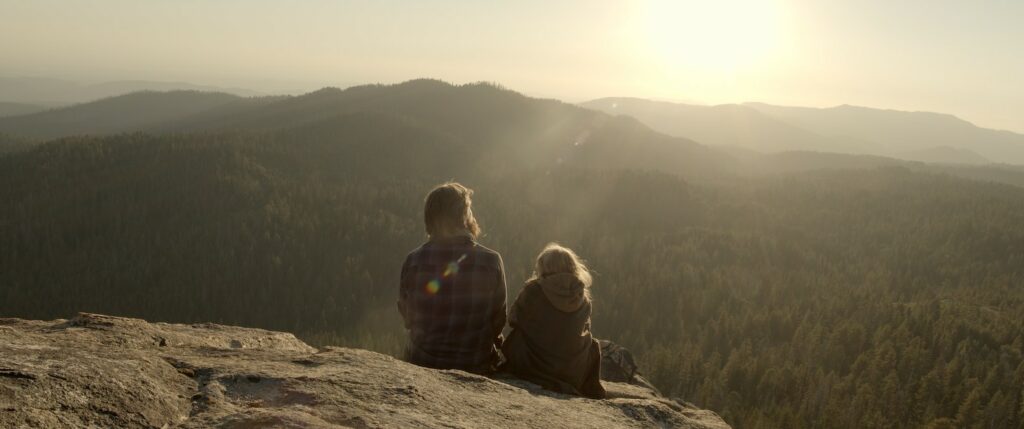 "The Girl on the Mountain" is a feature film produced in Northern California. I co-wrote the film with Christopher Mejia and I directed, shot, and edited it.
With "The Girl on the Mountain," I wanted to tell the story of a broken and grieving man who decides to live again when he encounters a lost little girl in the mountains who is in danger and needs his help.
My movie is about being able to move through the process of grief and self hatred into a new future filled with hope and fresh beginnings. Of course, there is action as well with a big ending.
I have always been a fan of stories of people moving through the process of grief and finding hope and new life at the end of the journey. I feel like these movies inspire people to feel these things in the real world. With this concept sparking in my mind, Chris Mejia and I sat down and outlined the entire thing. I wrote the script in three weeks. Shortly after, we launched into pre-production.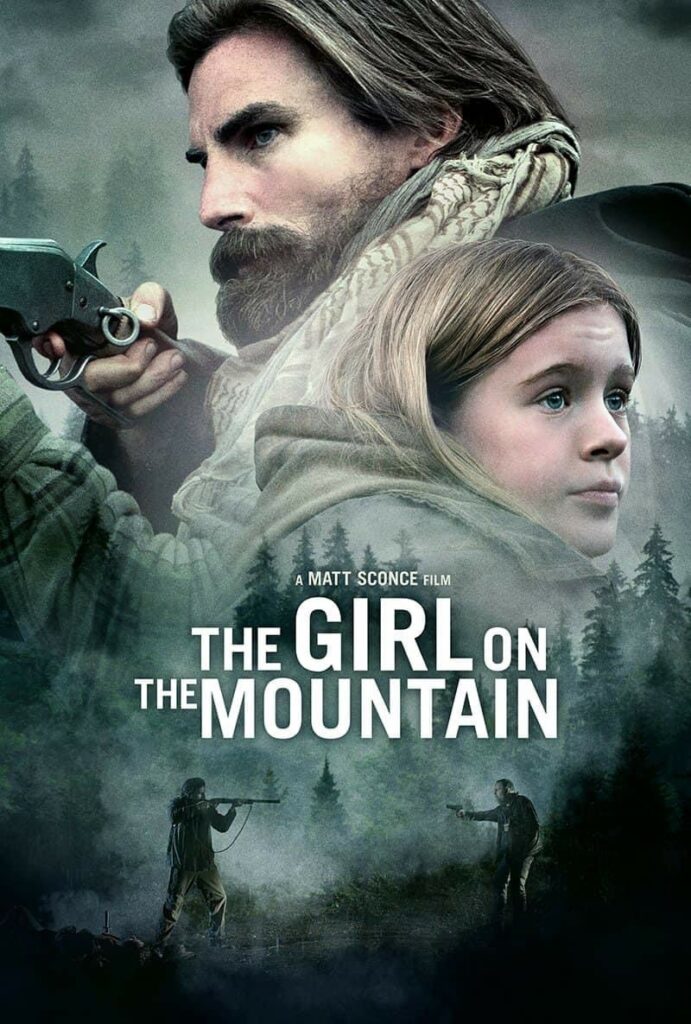 Planning A Shoot In The Mountains
Because we were filming in the high Sierras of Northern California, we needed equipment that was light, portable, and easy to hike with. We needed portable power banks and lights that could be transported with us where there was no power. Because we were shooting in Pinetree Forests, we needed a camera that could cover the dynamic range of bright sunlight coming through the branches and dark shadows. We also needed a camera that could shoot in low light as we could only carry several lights with us.
After researching equipment, we decided to purchase a Blackmagic Pocket Cinema Camera 6K. It could be attached to our Ronin S, was light and portable for the fast paced mountain filming, could handle the dynamic range with its Blackmagic RAW, could shoot in 6K for 4K delivery, and allowed me to use my Rokinon EF Cinema Prime lenses. We shot in cold weather and hot weather and at elevations above 10,000 feet. The camera performed wonderfully. Because of its dual ISO we were able to shoot in the low light of dusk in the forests with our minimal lighting rigs.
Post Production and Delivering With Resolve
Prior to this film I had always worked with Adobe Premiere Pro for editing. I had always thought Resolve was perfect for color grading but I did not know its capabilities as a non-linear editor. Because I was shooting on Blackmagic RAW, I decided to use it as my main editing platform. I'm so glad that I did.
Resolve handled the Blackmagic RAW flawlessly. I never had to make proxies even though I was editing on a 4K timeline with 6K resolution footage. This sped up and simplified my workflow greatly. The seamless integration of color grading also did the same. That was one of the most useful features. The ability to pop into the color grade, add a node, and pop back into the timeline is epic. Also, adding the grade did not slow down the real time playback of the film which is an issue that I've had with other systems.
The most useful features for me, besides the color grading, were the stabilization features and the export options.
Because a lot of this film was shot in the mountains on a shoulder rig, and because the camera and lenses did not have image stabilization, there were many times the wide shots and sometimes the close shots had too much camera movement for my taste. Resolve has an amazing stabilization feature which allowed me to lock the image or smooth out the camera movement.
The myriad of export options also helped me with preparing the deliverables for Saban Films.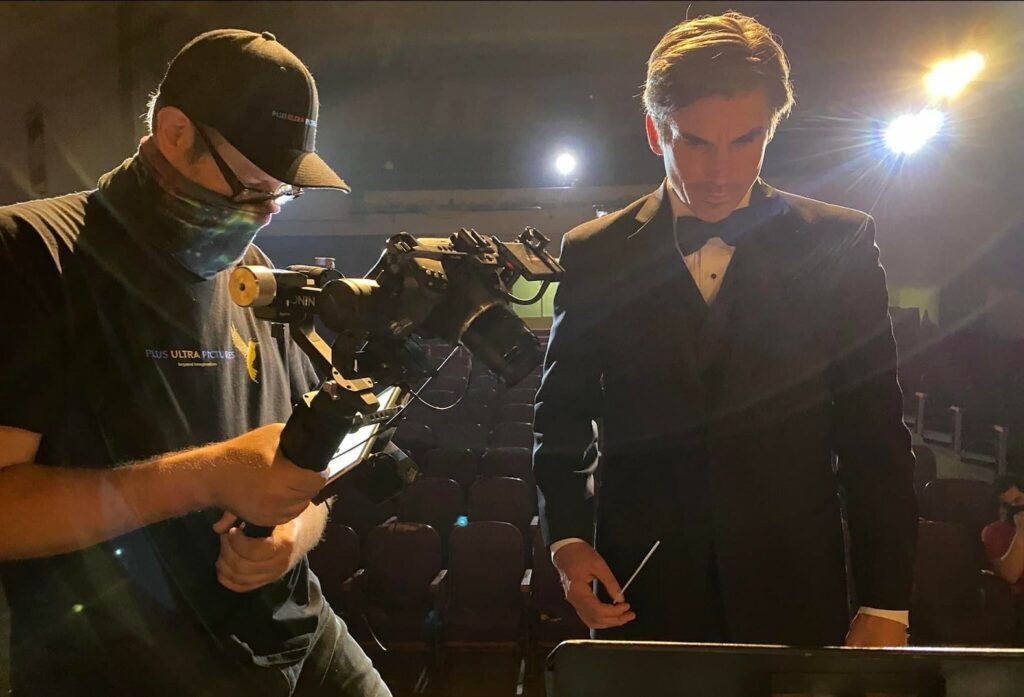 Lessons Learned
From the beginning, this was a passion project. I wrote it with the lead actor, Daniel O'Reilly, in mind. I cast my daughter, Kenzie Sconce, as the co-lead. Writing the script, many times moved me to tears. I desperately wanted to do it justice and get it out into the world in a big enough way that people could see it and enjoy it.
It was a hard and exhausting journey but it was worth it.
Something that I learned from this project is that a small team, a good story, and great equipment when paired with perseverance and passion can create art that impacts the world.
After being shopped by our producers rep for a few months, we had three large indie distribution companies interested. We went with the best deal, Saban Films (one of the top 10 Indie distribution companies in the world), and after finally delivering everything they needed, the movie released on March 8, 2022 on digital and on demand.
Our dreams have been realized, the movie is succeeding. It is mattering to people and as many people's reviews show, it is bringing them hope, adventure, and peace.
For other filmmakers on the same path, I would advise them to start with the story. Make the story or find a story that you would bleed for, because you will finish it through blood sweat and tears and, if it's not some thing that your heart beats for, it is much more difficult. Also, when the story matters to that much, it will translate to your viewers.
I would also advise people to prepare as much as possible. Planning a project is the most important part in my opinion. Get the best equipment that you can find and a crew that shares your passion for the project.
Finally, remember that you are competing with movies that have larger budgets and you have to stand out visually in the marketplace. Get amazing poster art done. I recommend The Robot Eye.
"The Girl on the Mountain" is available on Amazon, Vudu, and Apple TV
Watch the trailer: