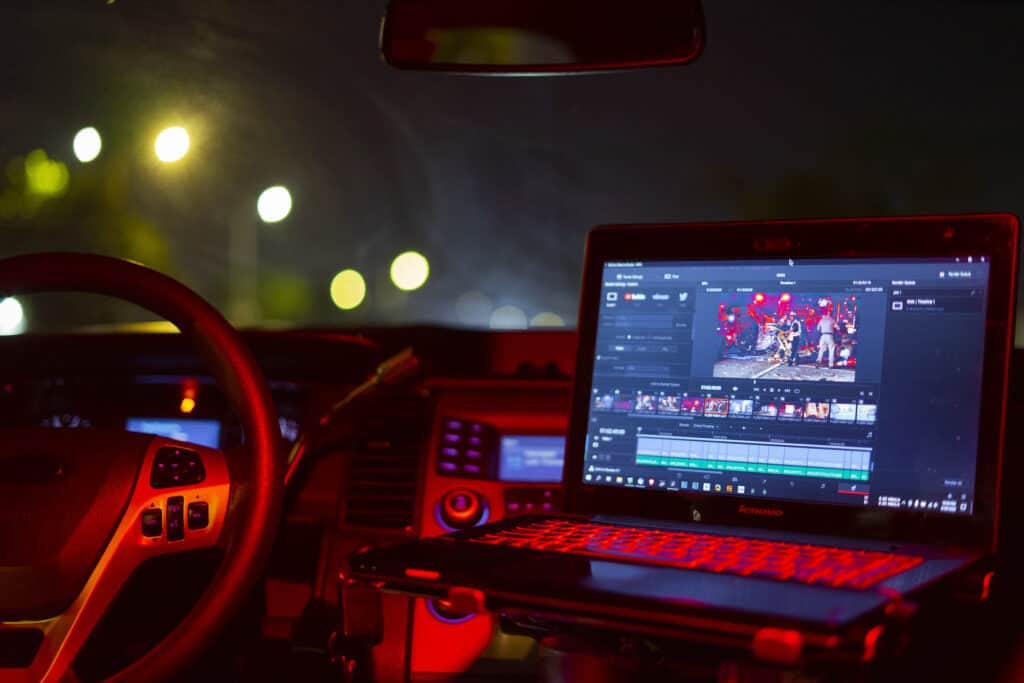 At Key News Network (KNN), we produce breaking and live news video at incident locations, on demand.
I've been working in the field since 2009. I've always had a passion for news gathering and photography. My role at KNN is director of photography, but I still shoot news in the field with my team.
Creating News In Challenging Conditions
We wish to see clean and clear footage that tells the story no matter what the conditions are. It's extremely challenging because we're at the whim of the lighting available and the conditions at the scene. Every time we hit record we strive to produce a piece in which our clients can use every second.
Our only technical requirement is low light performance. Of course, resolution has to be the minimum of 1080p, but the actual quality of the image is what is most important to us and our clients.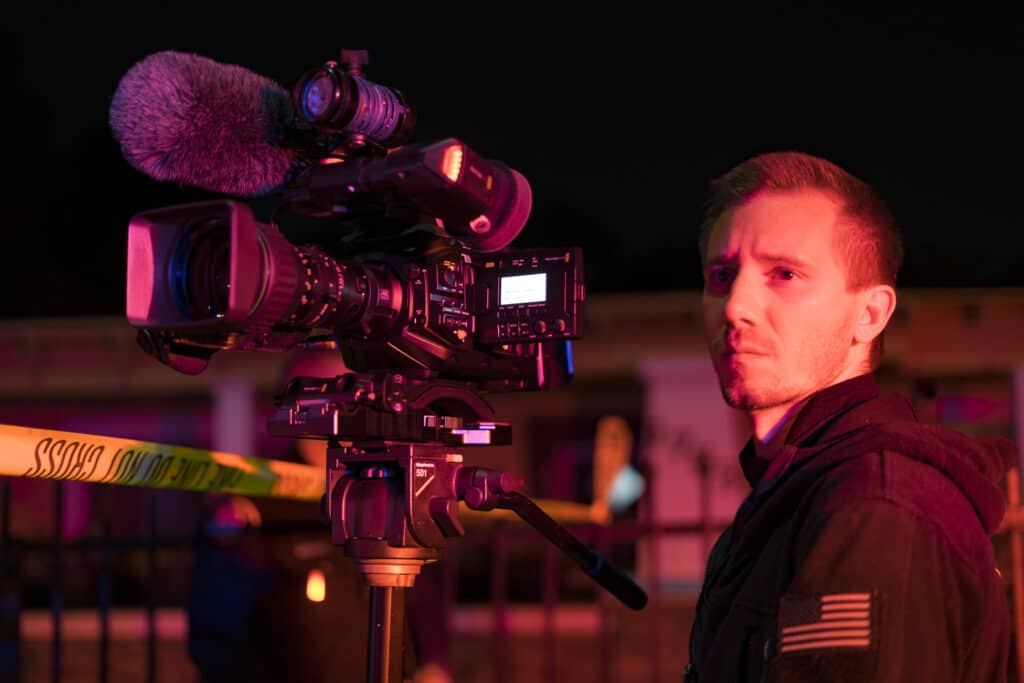 Tools of the Trade
We rely on three URSA Broadcast G2 cameras due to their portable and sleek design, 13 stops of dynamic range and most importantly, low light performance with dual gain ISO. We capture all footage in 4K, and the cameras are outfitted with B4 ENG lenses.
We ride on Ford police interceptor fleet vehicles as they have room for our radio and computer systems. They're also more rugged than standard vehicles and hold up to the abuse of the job far better. Our vehicles are basically our office while on assignment. And, within them, you will find pretty much everything needed to produce breaking news video in the field like radios, tripods, cell network modems, and more.
We also have safety equipment like flares and PPE for brush fires. We choose our equipment based on its ability to perform reliably and stand up to the harsh conditions we are exposed to on a regular basis here in Southern California, like floods, brush fires, dust, smoke, snow, and extreme temperatures. All of our equipment has to be capable of surviving the year with us and not failing when you have seconds to produce content.
Post Production Workflow Built For Speed
My team and I have used pretty much every editing software out there. Our workflow is extremely simple and streamlined, so having a software that falls in line with that is important to us. DaVinci Resolve Studio allows us to reduce our time editing while keeping our process quick and efficient. Not to mention the cost benefits for us. Being able to have every photographer running on DaVinci Resolve Studio as we expand helps our overhead, especially in our early years with this new company.
Speed is the most important factor for us. The edit page and rendering tools in DaVinci Resolve Studio are what we use most of our time. The most important thing is our ability to get footage rendered as quickly as possible. Resolve helps us hit the delivery times we're looking for in an editing software. The fact that it's designed to work with our URSA Broadcast G2 cameras just helps streamline our workflow. We have no reason to use anything else!
Every time we turn on the television to watch the morning news and we see KeyNews.TV on the top left, I know we've accomplished our goal for that day. News is a 24 hours cycle, so staying on top day after day is incredibly difficult. Just that alone is my biggest award!
You can learn more about KNN's work at http://keynews.tv