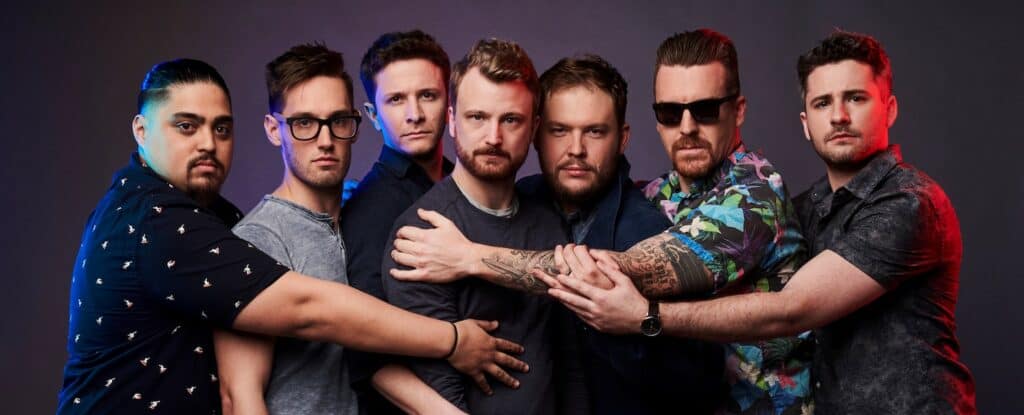 At Corridor, we write, film, edit, and distribute over 1.5 hours of polished content each week to be released on our YouTube channels, Corridor and Corridor Crew, and our website, CorridorDigital.com for an audience of over five million people. We cover filmmaking, VFX, new creative technologies and pop culture with a unique twist.
New weekly content on Corridor Crew alone garners 15 million monthly views, with a subscriber base of almost six million people and rising, and we don't see it slowing down any time soon.
I am the showrunner of the Corridor Crew channel, and my responsibilities cover development and writing of concepts, filming, editing, and coordinating the editing of content simultaneously over multiple weeks with five plus artists. I became involved with Corridor early on in 2011. Later, I was hired as a full-time shooter/editor until VFX Artists React was created, and I moved into the showrunner role to focus the newly rebranded "Corridor Crew" channel into its current more focused "edutainment"- based direction.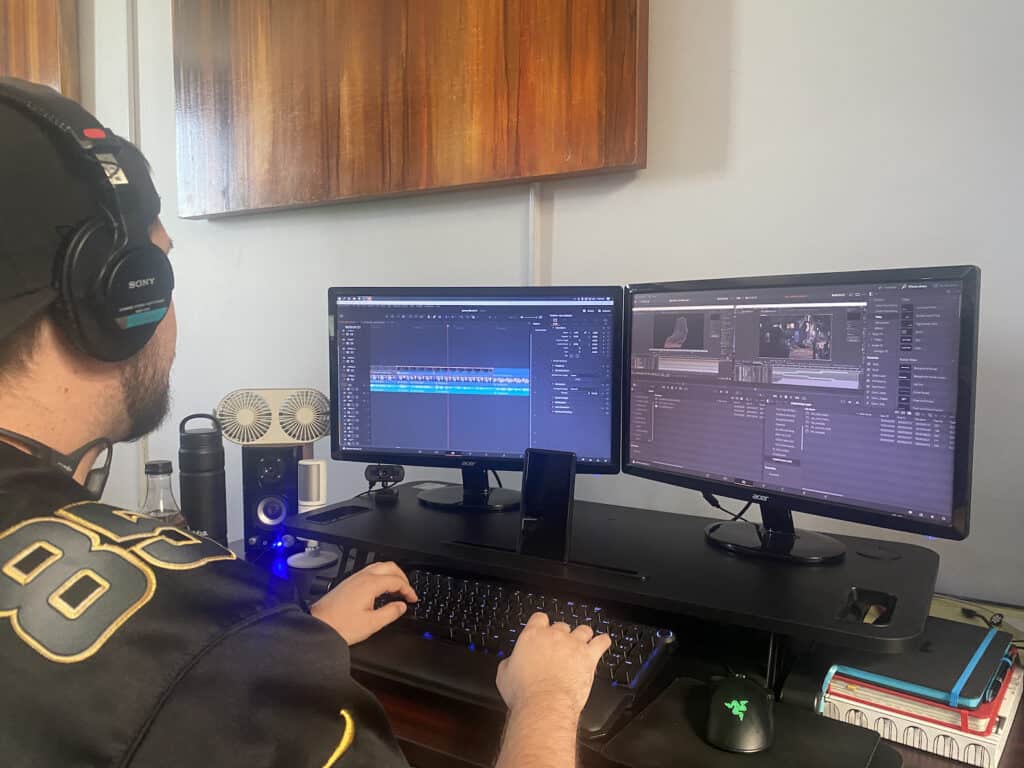 Creating Video for Millions of Viewers
Creatively, we strive to both entertain and educate our audience focusing on the world of filmmaking, VFX, visual storytelling, and cutting-edge tech. We hope to make content that our current audience will love and also create content that resonates with new audiences, who may not know they have an interest in the themes we offer on our channels.
We film with an entire gamut of camera equipment that ranges from GoPros and DSLRs to cinema cameras like the Pocket Cinema Camera 4K. The entirety of the Corridor Crew channel content is collaboratively edited, colored, and mixed within DaVinci Resolve Studio.
It's extremely important that, with our tight release schedule (no more than two weeks on any video from start to finish), we are able to put a video through post-production as efficiently as possible to allow time for revisions, reshoots, and collaboration with the overall team. Often, a video passes through the hands of multiple editors so a program that facilitates easy collaboration is essential.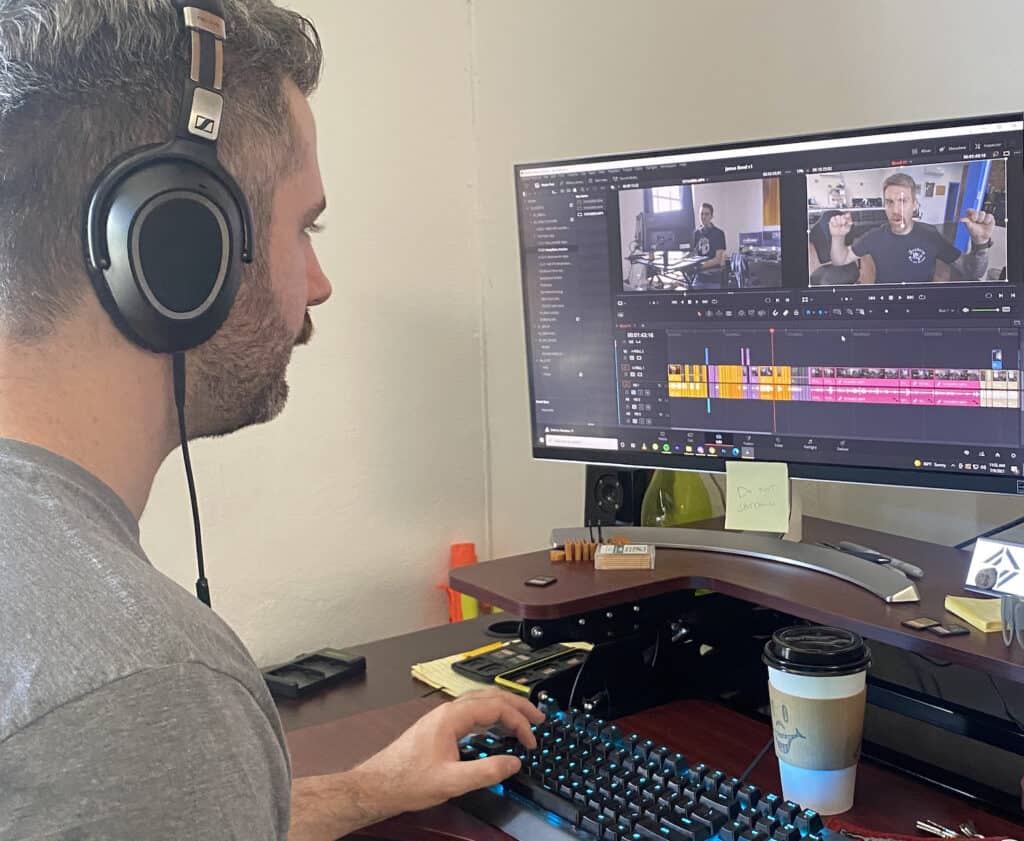 Sharing Work Between Team Members
Because of our team workflow and chaotic, ever-changing schedules, it's imperative that each editor can maintain fluidity and easily access any given timeline or project when needed. We've had times when an editor is working on a sequence that is still being cut in order to color grade.
The collaborative editing tools within DaVinci Resolve Studio makes this easier than ever before. The ability to have two or more editors working out of the same project, simultaneously towards the same goal, is a game changer for us. For instance, if we're in a crunch, a secondary editor can hop into the timeline and work on color correction while the primary editor continues to edit. This has saved us from late nights on multiple occasions! Gone are the days of exporting sequences and the headache of crashing timelines.
Constant Evolution Is Key
We're constantly discovering new features, new tools, and more efficient workflows in DaVinci Resolve Studio that enable our post-production workflow to be more streamlined than ever before.
Corridor is unique because it is a collaborative workspace. Each person brings something new to the table and this is something everyone should strive for in a creative setting. With a fast-paced schedule, you often can't do it alone, and a tool like DaVinci Resolve Studio only strengthens our ability to include multiple creative voices on any given project.
---
Check out Corridor on YouTube:
https://www.youtube.com/corridorcrew