The feature film doc #DamBusters is all about European individuals set on a mission of restoring rivers with obsolete dams or obstacles and how they navigate all sorts of situations to accomplish the task of bringing nature back in the era of climate change resilience. 
I'm the director, main cinematographer, writer, and editor. Of course a lot, but it was necessary to handle this as it was a very expensive project with travels around many countries and areas, so it became more efficient for me to tackle many jobs. And I had this idea for a long time and the World Wildlife Fund in the Netherlands provided funds that gave Herman and me the final push to make this movie happen.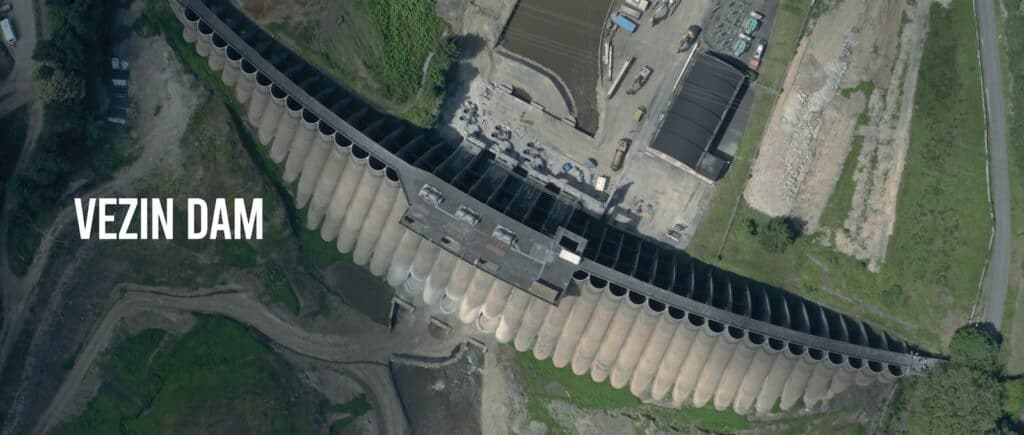 Inspiration for a Movement
The project came to life based on my own life experience around rivers. My childhood in native southern Chile was shaped by the most beautiful streams you can possibly find in the world, and seeing in 1995 how the majestic Bíobío River was being destroyed by mega dams made a huge impact on me when I was just a kid. Since then, I have set time aside on my career as a director to create storytelling around healthy rivers.
So, #DamBusters is a concept I created with my producer for this film Herman Wanningen from the Netherlands. We wanted to inspire people and encourage more dam removals worldwide. 
I want to have a sense of constant motion in the film, to mirror how streams and rivers are. So, we used the figure of a protagonist/host taking you on a journey through Europe from south to north. My main goal for this was to inspire people by showing "normal" people, but to me, real river heroes.
I was also determined to show tangible progress in nature restoration so we focused on some cases already done, so the audience could see how rapidly nature claims its rights back after a dam or obsolete obstacles has been removed.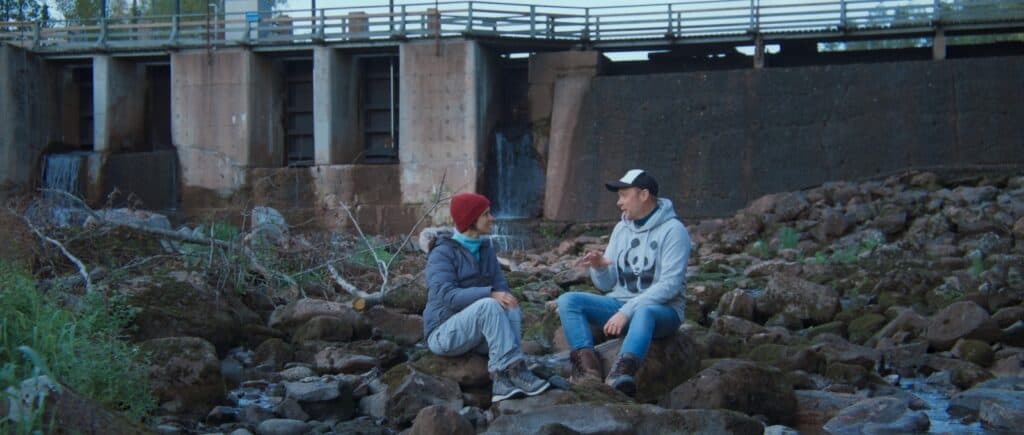 Using the Right Tools for The Story
I wanted to achieve the best possible quality and embrace high resolution so I can have screenings in 4K and large screens and show the wild variety of the places we filmed. I need cameras that are also able to function normally in very tough environments, versatile cameras that will enable me to work fast and maintain raw video formats for color correction and grading.
That's why our main cameras were the URSA Mini Pro 12K and the Pocket Cinema Camera 6K Pro. They ticked all the boxes and delivered a filmic image and skin tones. We also wanted to differentiate the doc as it needed a very hybrid look for nature and people. 
We also had to work with provided footage and different cameras and video codecs, so Davinci Resolve was absolutely vital and flawless to do all the ingest and the offline and online editing, managing over 30TB of assets. Color correcting and grading was done impeccably by Gonzalo Greco from Magen Post Services, done entirely on Davinci Resolve 17.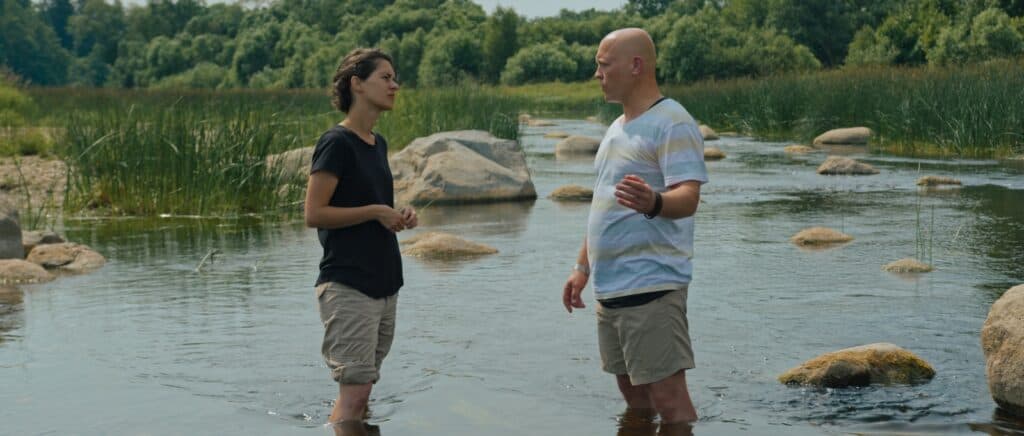 Relying on Resolve
DaVinci Resolve's Media management was probably the most impressive feature to me. We all know how awesome and what an industry standard Davinci Resolve is for color, but for editing it is a different level, and it showed me how robust and precise it is. Sharing 72 mins of raw format on its majority, with different types of footage provided to us, using the media management to send the entire timeline to color was flawless.
We did DRTs to be shared as well and a mirror of proxies at half resolution. DaVinci Resolve never failed, and in three suites everything was pristine. Kudos to post production workflow designer Mauro Fernandez that created a solid pipeline to take this to the finish line.
We learned how solid DaVinci Resolve is as a software to use from being on set while ingesting footage to final master and DCP. Totally blown away by DaVinci Resolve, and we feel we gained a lot of trust to handle our post workflow entirely in DaVinci Resolve.
What's Next?
We are just starting the premiere and film festival run!
The world premiere of the film will be held on September 29 in Brussels, then a premiere in Galicia, Spain on October 1. Following that it will begin streaming on WaterBear, a new free platform solely for nature documentaries.
Learn more at DamBusters.net