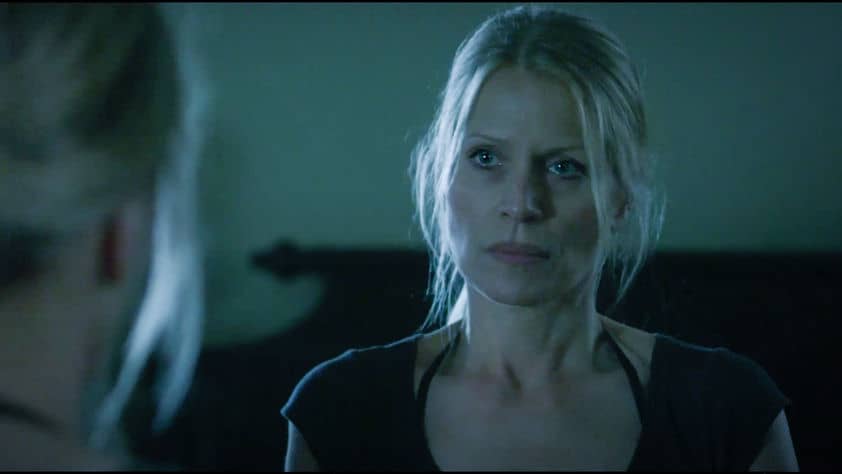 The short film by Brette Taylor, Babs is a dark, twisted and offbeat film that follows Detective Becky Rawlings (Brette Taylor) in an abyss of alcohol psychosis. It was shot on a 6K RED camera by Cinematographer Daryl Pittman.
The story came about over a period of time according to Taylor, when she started musing on little chunks of dialog, in many forms, over time. When asked how the story came about, Taylor said, "What was going through my head was intriguing to me. Writers often get only 'bits and pieces' onto the page, fleshing them out over time. I didn't know what direction these words were going to take at first. Was it a song, an abstract poem, a vent? It eventually landed here. It became a film. It's a story I needed to tell."
It's timely that it was made during the pandemic, a time when everyone had to stay inside, this is as far inside as it gets!
I was referred to Brette as an editing consultant on a film she was in three years ago as the lead, Elise, and the director was looking for feedback on the initial edit of "Windows to Nowhere." A mutual friend in the business mentioned my name to Brette, and it was one of those situations where we clicked; there was a meeting of the minds. We worked well together, we were on the same page, and she is edgy and very funny at the same time, so it was a great mix.
Flash-forward three years to the pandemic and Brette, who is an actress, decided to shoot her script. I had used my downtime during the pandemic to learn DaVinci Resolve Studio and take the training classes being offered, and we quickly made the decision to work together and edit "Babs" on Resolve. Brette had already heard of Davinci Resolve and has some knowledge of photography and color correction, so she was game for the test drive on "Babs."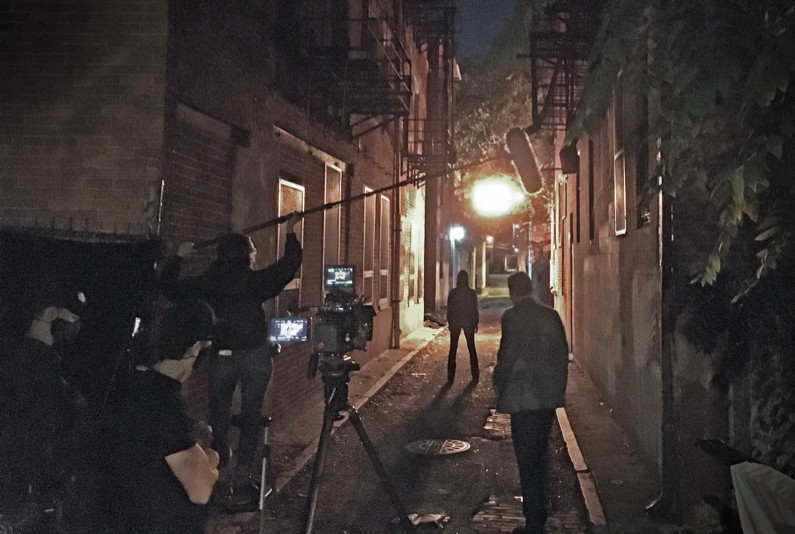 Post Production of The Film
The creative goals in editing were to tell a dark and surreal narrative that was based on the terrible realities of alcoholism, to let the audience into the head of Detective Becky Rawlings instead of just bearing witness to the consequence of her drinking.
For the look, Taylor wanted a stylized grainy and predominantly desaturated haunted look that would match the vibe of the script. At times the footage goes in and out of focus as she becomes intoxicated, so the colorizing was also mind-altered and subjective at times. Harsh and gritty.
The music and sound design were tonal and foreboding which was worked out with Brette and the very talented composer Chris Hajian.
Technically Brette wanted to be visually and auditorily quiet yet in a sensory rich way. The sound design, film look, editing and music were made to be subtle and ambient, like a nightmare yet very realistic in the roughness of the locations in Cincinnati. 
Because of her experience in grading stills, Brette felt comfortable with the DaVinci Resolve color tools to achieve this, and we added grain, desaturation and vignettes throughout.
Keeping It All In Resolve
Along with the traditional film effects, the ADR tool in the Fairlight page and the color page for tracking and separating subject and background came into play to create the dark and grimy look. I was able to load the original 6K RAW RED camera files and work in either high resolution or switch into proxy mode in the menu options for ease and speed without experiencing lag time, then back over to "optimize" as needed for things such as previewing or delivering/outputting for the various film festivals and theater projection.
All of the metadata carried through and DaVinci Resolve has camera color settings for RED Camera files in the color management of the project settings. The color correction and VFX work carried over when switching back into edit mode. There is no transcoding in the DaVinci Resolve workflow, and this is why DaVinci worked so well for "Babs" because we were already in film-finalizing format.
Lessons Learned
I used many of the pages in DaVinci Resolve Studio to complete "Babs" that I will continue to use and learn more about for future projects, which allow me to finalize as much as needed, and I have the option to turn over files in standard formats for other post production departments.
A few tools I put to task were the ADR studio, for Brette to redo a line in which she says, "Fuck Me," the smooth cut effect to seamlessly remove parts of a long and beautiful shot of Brette vomiting, and the Power Window and tracking tool in the color correct page.
There was a scene in "Babs" that took place in an alley at night, and it was important to see a character in the background but the beautiful lighting did not hit him, and he blended into the darkness so we applied the tools to carve him out a little. One of my favorite shortcut edit functions ever, jumping shots quickly backwards or forwards into new locations on my timeline (shift + command + , to go backwards or shift + command + . to go forwards).
One very exciting function I learned with the training which I had no need for on this project but will happen at some point in time, is in the Fairlight page. It's fixing audio pops/glitches on a sample level by zooming in on the glitch, selecting a sample (little square box) and dragging it across the pop/glitch to smooth it out. Very useful tool!

There is a tool in DaVinci Resolve to accomplish all ends of post production without leaving DaVinci Resolve itself. I learned to take things as far as I could and to get the support to figure it out, and this is a great thing to have in your pocket going into new projects.
It's possible to work without an assistant because there is less work with no transcoding using the proxy mode workflow and the ease of syncing audio or creating multicam clips.
Working remotely from home means less equipment because of the robust studio pages. Creating and exporting final audio in mono, stereo, 5.1, 7.1 or Atmos is cake, and the mixer in the application functions exactly as an editing mixer would if not better. There are built-in settings for the different delivery requirements for Netflix and Amazon, so you could deliver an indie film directly from DaVinci Resolve.
My best advice would be to download the free version first and take a training class or instructional video. Editing a short film was a great start for me and my next feature will likely be on DaVinci Resolve Studio.
Babs has been accepted into the following festivals: Ridgway Independent Film Festival (Best Short Nomination), Video Art and Experimental Film Festival, The REEL Recovery Film Festival, Hollywood Women's International Film Festival (Best Editor, Best Actress, Best Cinematography), European Cinematography Awards (Best Actress), Independent Shorts Awards (Best Thriller Nomination), Los Angeles Movie Awards (Honorable mention)
Visit www.babsfilm.com.