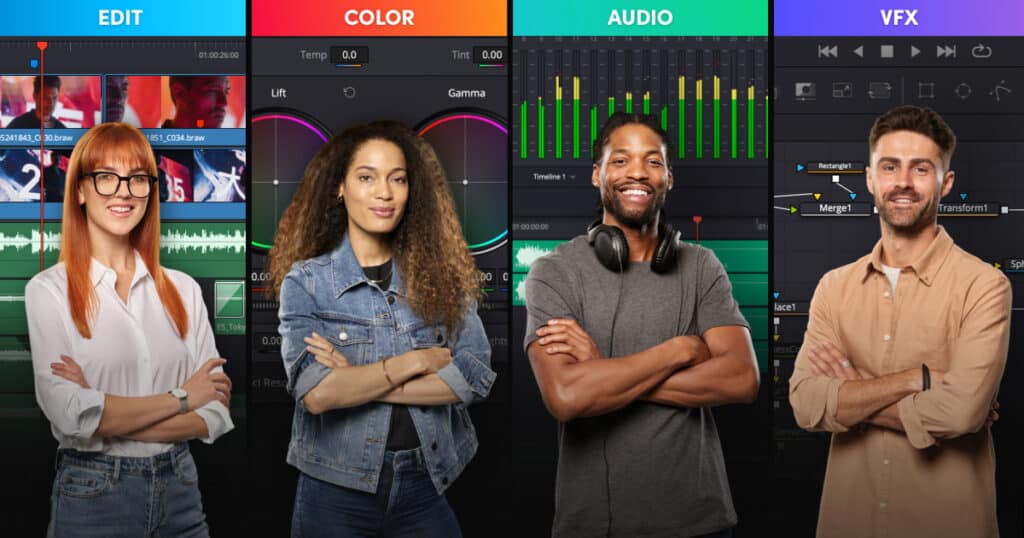 Among a slew of hardware updates today, Blackmagic Design announced the DaVinci Resolve 18.6 Update.
The big news is the camera-to-cloud workflows that are possible with new cameras. Watch the presentation here.
Using the new storage features in Blackmagic Cloud, you can sync original media or proxies directly into the cloud from an Ursa Broadcast camera, or the new Blackmagic Camera app for iPhone. And those files can be automatically downloaded and will appear right away in DaVinci Resolve!
This presents some exciting workflow options for quick turnaround video shooters like news or social media teams.
Other exciting updates include title improvements, extrude and bevel tools in Fusion (I've been waiting ages for this!), USD rendering, support for the latest version of Dolby Vision, and media management with the ability to remove unused clips from a project.
As always, be sure to back up your database before updating.
For details, downloads, and update instructions, visit the Blackmagic Design Support Page.
From Blackmagic Design:
Today we released DaVinci Resolve 18.6 which adds support for the new Blackmagic Camera cloud workflow. This will allow you to not only share your project libraries on Blackmagic Cloud but also the media you use in the project, as it will automatically sync with the new cloud storage in Blackmagic Cloud.

When shooting with Blackmagic Camera, the video captured can be instantly uploaded as a proxy file, followed by the camera originals, and saved to Blackmagic Cloud Storage. These will then automatically sync to all members of the project anywhere in the world. For any media placed in the media pool or the project folder by any collaborators, a proxy is automatically generated and synced to other project members via Blackmagic Cloud. Everyone can use the proxy media immediately and the colorist or finisher can download the original high res camera originals and render. It's a fast, seamless and automatic way to collaborate that allows everyone in your post production team to see the media as it is synced.

For the cut and edit pages, this update includes support for the using an outer text stroke giving you more creative control over how your titles and subtitles appear, along with support to change the font case on your subtitles. This gives you the ability to select all caps, all lower case, small caps and title caps from the dropdown menu to refine your subtitles.

For Fusion, the new extrude tool can take flat shapes and transform them into dynamic, three-dimensional objects by stretching the flat shape's edges. You can then apply additional beveling to create polished edges to your newly created 3D object. There is also support for rendering USD scenes with materials and volumes. This means you can now use nodes to import MaterialX files that contain encoded material information such as textures, color, shades or lighting reflections and map them to 3D shapes in your project.

When color grading in DaVinci Resolve Studio, there is now support for the latest version of Dolby vision, which analyses the HDR image and applies the optimum adjustments to the grade for creating an SDR version of your project resulting in more accurate results so less manual trimming is needed. Also for Studio users, DaVinci Resolve now supports the new UWA Audio Vivid spacial sound audio coding standard. This partners with HDR Vivid to enable an end to end system for creating work in regions that require this format.

For those using Resolve Live, there is now support to include audio with the graded image and pass it through to a monitor in live production or on set situations. Other new features for audio include being able to select two separate mono files in your media pool that have been identified as multichannel audio and when you drag them into your timeline to import as a single stereo track. This will also work with correctly labeled separate 5.1 tracks and will significantly speed up your post production audio workflow.

This update also adds a checkbox to the render page to enable the same powerful Fairlight loudness normalisation technology to be applied when outputting your project, allowing you to select standard reference levels when rendering the entire project rather than needing to apply them to each individual clip.

With this update, you can now select Remove Unused Clips in the media pool to analyse all the timelines in your project to accurately identify all clips, including compound clips and Fusion compositions, that haven't been used. The tool will then automatically delete them, allowing you to more quickly and accurately archive your project.
What's new in DaVinci Resolve 18.6
Key Features
New Blackmagic Camera cloud workflow syncs captures to cloud projects.
Support for Blackmagic Cloud Storage with synced project media and files.
Automatic proxy generation and upload to Blackmagic Cloud Storage.
Support for outer text stroke in titles and subtitles.
Ability to assign and apply favorite keywords to clips and markers.
Support for Fusion USD scenes with materials and volumes.
Import multiple mono audio files with suffixes as a multichannel clip.
Support for target audio loudness standards on renders.
Cut and Edit
Selected sync bin clips can now be edited in the inspector.
Ability to trim gaps in edit with the Speed Editor and Editor Keyboard.
Interlace project and timeline option to edit at frame or field boundaries.
Support for font case on subtitles.
Support for outer text stroke in titles and subtitles.
Ability to copy and paste markers in the source viewer and timeline.
Change speed for multiple selected clips from dialog and inspector.
Adding an effect to a clip switches the inspector to the effects tab.
Support for a source resolution option when performing render in place.
The playhead position is restored when undoing edit actions.
Option to show timecode toolbar on edit viewers.
Source viewer displays marker clip extents.
Configurable actions to switch recently viewed clips or timelines in viewers.
Keyboard customization support for multiple track context actions.
Ability to reconform multiple selected timelines.
Ability to assign and apply favorite keywords to clips and markers.
Retime curve context menu now displays both curves.
Fusion
Support for extruding and beveling 3D shapes.
Support for polygon shape tool.
Support for rendering USD scenes with materials and volumes.
Support for replacing materials with imported MaterialX files.
Support for modifying imported cameras and lights.
Improved USD toolset including uVisibility and uVariant.
Improved USD Loader with Trim, Loop and Reverse support.
New scene tree dialog for object selection in USD.
Context menu option in the node and keyframe views to reset tool trims.
Support for DaVinci Intermediate conversion options in Fusion tools.
Color
Dolby Vision CM 4.0 L1 analysis with user-selected filtering support.
Stereoscopic 3D support for Dolby Vision workflows.
Option to bypass input color management for RAW clips in RCM.
Support for monitoring audio in Resolve Live mode.
New option to export only .drx files when exporting stills.
New default smart filter for clips in current group.
Configurable actions to switch recently viewed timelines in viewer.
Ability to create smart filters with custom PAR values.
Output colorspace tag for ACES DCTL ODT.
Improved controls for switching wipe modes from the advanced panels.
Keyframes mode for all, color and sizing is now persisted across sessions.
Fairlight
Import multiple mono audio files with suffixes as a multichannel clip.
Support for target audio loudness standards on renders.
Support for loudness standards for YouTube and Disney workflows.
New Fairlight FX Loudness Meter with ability to monitor multiple busses.
Intelligent abbreviation of long channel names.
Support for panning presets for 3D audio height control.
Support for parallel bus sends and outputs with up to three per bus tile.
Support for Auto Safe and Auto Off over multiple tracks or busses.
Manage audio FX for multiple tracks or busses via keyboard shortcuts.
Keyboard customization support for multiple track context actions.
Support for the UWA Audio Vivid 3D spatial audio format.
Assign Fairlight FX default settings from effect dialog context menu.
General
Up to 2x faster Neural Engine performance with Nvidia TensorRT.
Up to 4x faster Neural Engine performance on modern AMD GPUs.
Ability to access Blackmagic Cloud services using HTTPS proxy.
Quick access to recent projects from the application menu.
Looped playback now detects and loops ranges if present.
Scripting API support to import and export render and data burn presets.
Scripting API support to import stills and list powergrades.
Scripting API support for per-timeline Resolve Color Management.
General performance and stability improvements
Media & Codecs
Support for Blackmagic RAW SDK 3.4.
Support for RED SDK 8.4.0.
Support for Apple Log video formats.
Ability to decode Sony XAVC H and XAVC HS clips.
Ability to remove unused media from a project.
New media pool column and smart bin filter for transcription status.
Right click to add media pool timelines to the render queue with presets.
Ability to import and export power bins as .drb files.
Ability to import and export render presets.
Import multiple XMLs, AAFs, FCP XMLs or EDLs as a single action.
Support for importing and exporting Final Cut Pro v1.11 XMLs.
Ability to encode interlaced formats as uncompressed QuickTime clips.
Accelerated H.265 interlaced encodes on modern Windows Intel systems.
Option to render individual clips with full media extents.
Support for decoding low latency AAC formats in Mac.
Support for decoding GIF clips.
Support for lens and vignette metadata for Nikon raw clips.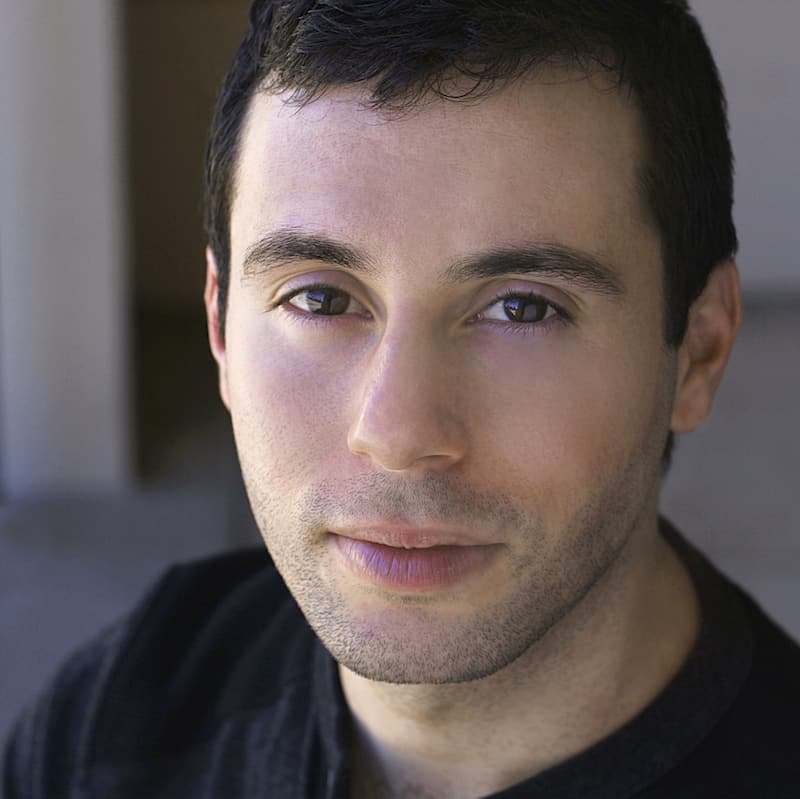 Gedaly is the Managing Editor of DVresolve.com. He is a professional editor, having cut national commercials for major companies, and does color & VFX for indie films at Mask & Feather. He's also a filmmaker, writing and directing shorts & features. Gedaly is the co-founder of Working.Actor and former marketing strategist for large brands.