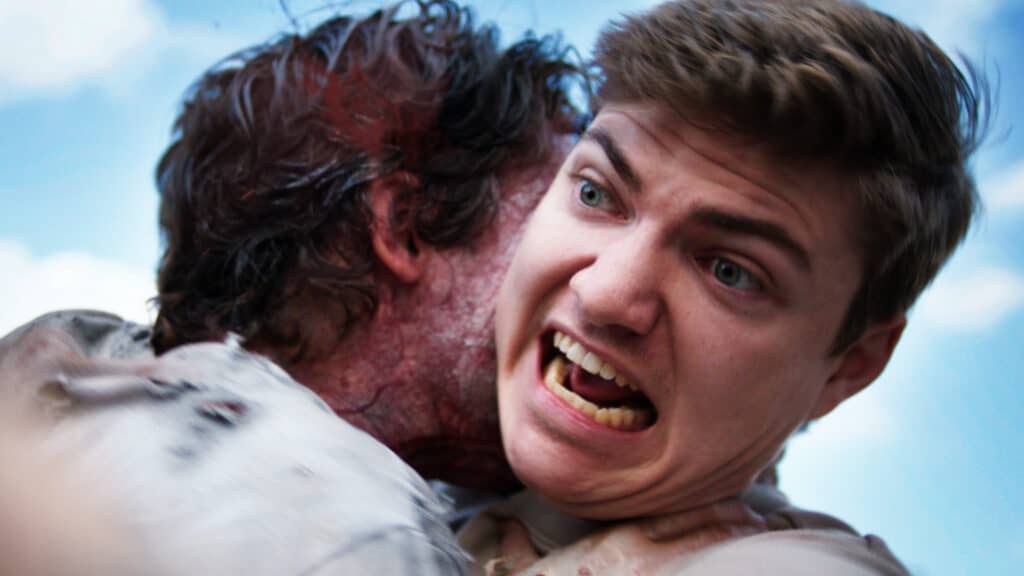 The video, "Trapped in a First Person Video Game", is a visual effects short film created in partnership with Techland in promotion for their latest video game "Dying Light 2 Stay Human."
Making a Video Game Short Film
Our YouTube channel, SOKRISPYMEDIA, specializes in digital entertainment and visual effects content. The director of the project (Sam Wickert) wanted to immerse the audience in the game with a film that takes the audience on a journey. So, when we got in touch about creating this piece of content centered around the videogame, our team decided on creative revolving around a character getting trapped inside the game and being forced to stay alive through the zombie apocalypse – alongside his friend playing the game. Landing on this idea led to some very fun creative goals, including creating entire video game cinematics from scratch for the film.
With this creative, we knew it would be quite a challenge with post production, as our team would have a pretty intense post schedule with the tight deadline of 2.5 months.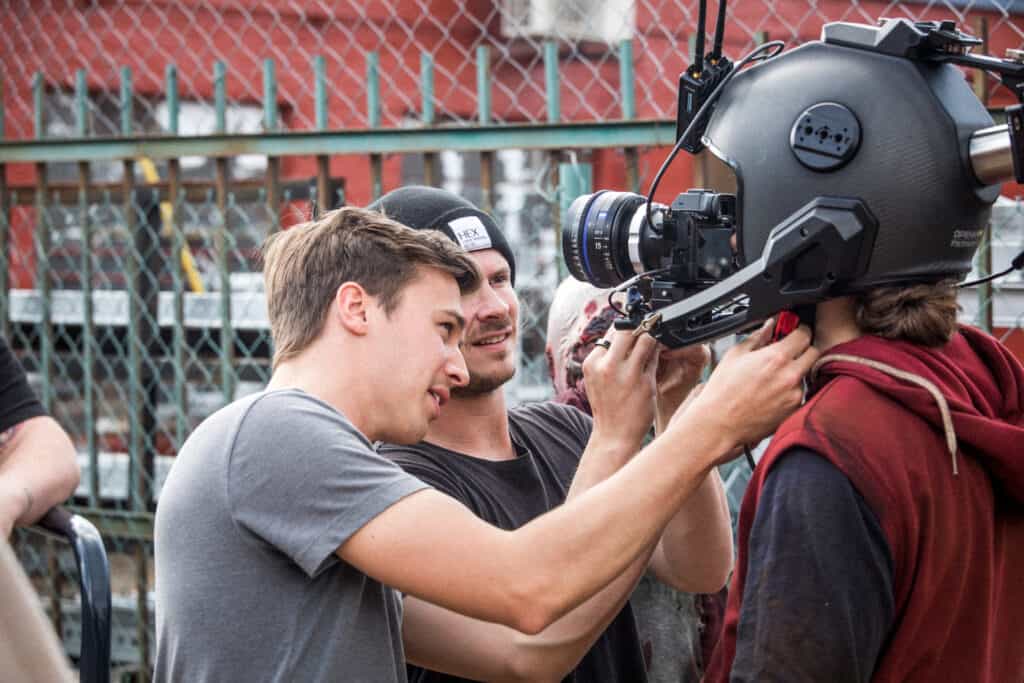 Workflow & Tools for Fast Filmmaking
With our tight deadline, we focused on collaboration from the beginning for our workflow to be as efficient as possible. Upon entering editorial, we were delighted to use DaVinci Resolve 18 beta and the cloud based tools to assist in the process. Multiple assistant editors were able to access the same project alongside our editor.
This allowed us to easily sync footage, assemble editorial selects, and efficiently edit our film. This drastically improved the editorial process and also allowed our colorist to enter the project alongside this process to begin creating looks (as the editorial process was still happening)!
We used our Blackmagic camera lineup for the entire film. This included the Blackmagic URSA Mini Pro 12K, URSA Mini Pro G2, and Pocket Cinema Camera 6K. The differences in form factor allowed us to easily switch cameras for the shots' needs without changing the look of our footage / having issues matching footage. One particularly great instance of this was switching to the Pocket 6K for the long oner we did through our practical tv set as our character reaches his hand into the video game — this involved the camera being handed off through the tv.
Using the Blackmagic camera lineup allowed easy integration with Resolve, and specifically shooting in Blackmagic RAW allowed for extremely smooth playback on all our machines. This entire film was edited on the new M1 studio, and I was impressed with how optimized the software was with the newest processor lineup — an issue that we have run into with many other applications in our post process, but not with products from Blackmagic.
What We Learned
The power of the cloud / integrating the cloud in our workflow is here to stay for our team, and we are looking forward to using it in all our future projects for post production.
Here is the final video: