DaVinci Resolve and the Making of a Micro-budget Feature Film
In November 2019 I co-directed my first feature film. It's a sub- $50k micro-budget called Sign Man that draws heavily from my co-director Luc's experiences working as a sign spinner and a pizza delivery driver in San Diego county. The logline is: "When a lonely sign spinner expresses his desire to leave town, his smoking pal goes to psychotic lengths to keep him from doing just that." It's a story about breaking free of the forces in your life keeping you stagnant, told as an absurdist comedy / buddy-thriller.
But Sign Man was no 1-location, 3 character, 12-shooting-days micro-budget like you're supposed to do on sub- $50k. We were recklessly ambitious, shooting over 10 locations, a dozen speaking roles, a crowd scene, two live bands, and a production lasting over 21 days. It was made as homegrown and DIY as it gets, and I'm forever grateful to the creative community of cast and crew (largely volunteers) who made this possible.
But one of the ways Luc & I made this work was by going into the project with a strict set of creative values favoring thrift, efficiency, resourcefulness, and vigilance against excess. I kid you not when I say we made a lot of sacrifices to stick to this. 
So when it came time to choose a workflow for post production, we wanted to do something that fit into our vision of a thrifty, streamlined, and efficient project. After all, we did not have the luxury of post-PAs or assistant editors or outside post supervisors to help manage.
One of the ways we did this in production was opting to shoot on a Nikon Z6 DSLR instead of a RED that we had access to. The DSLR was smaller and more advantageous in low-light conditions, so we knew we would save time with set-ups and lighting by going with the Nikon. It also saved us from the bloat of huge file sizes.
In post-production, the central workflow choice was which NLE software to choose. As a professional editor, I've used all the major NLEs: Final Cut, AVID and Premiere. But when it came time to settle on a software for Sign Man, the choice was easy:
DaVinci Resolve fit perfectly with our creative values and our vision for the project.
"Wait, you edited on DaVinci Resolve?"
With raised eyebrows, this is the surprised reaction I get from my professional video editor friends when I tell them I edited my feature on DaVinci, rather than just using it for transcoding and color.
So allow me to explain all the many reasons why DaVinci Resolve was our choice then, and the choice I'd make again.
Pricing Model:
The first thing that brought me to DaVinci was the pricing model. When I quit taking freelance gigs to work on my first feature, I didn't want to keep paying the Adobe subscriptions. It just annoys me that I must've paid over six hundred bucks over a few years of owning it, then the moment I stop being a subscriber, I lose access. Call me old fashioned but I much prefer the ownership model, where I pay $300 one time, and own the software forever. Not to mention I got a lot of mileage off the free version.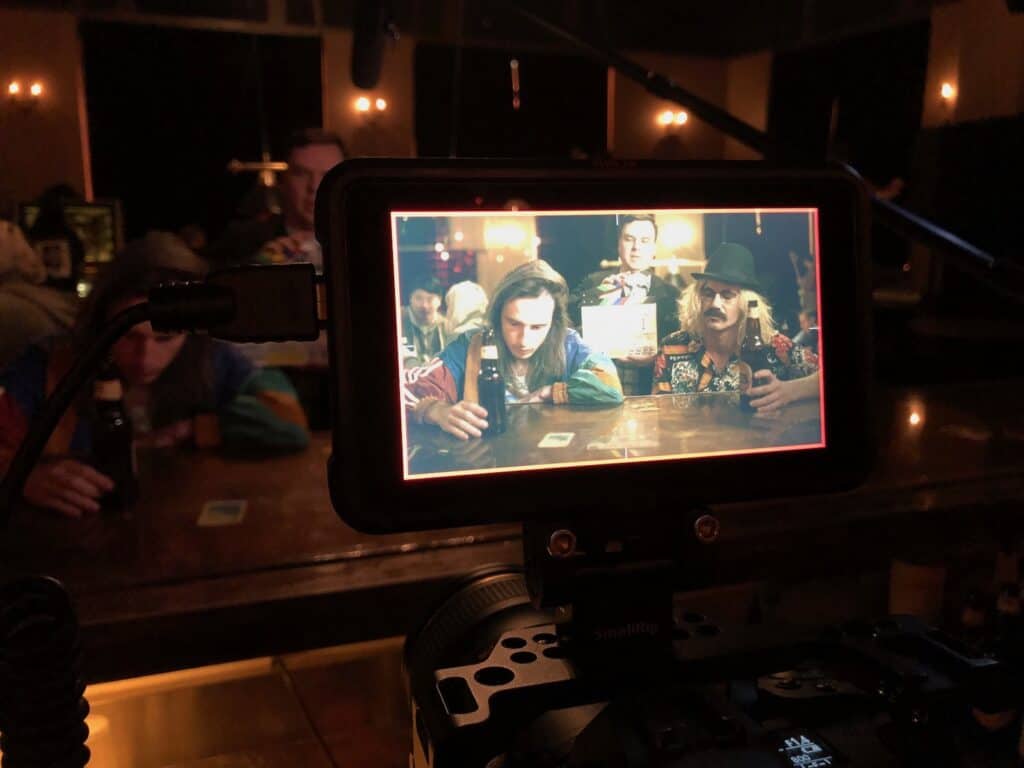 Organization
The Smart Bins system that uses metadata to organize was daunting to me for the first day or two, but once I figured it out I was blown away by how much sense it made. It definitely helped keep the project more organized and saved us lots of time.
Workflow and Playing Well With Others
In Resolve you can go from Transcoding to Edit to Color to VFX to Exports, all in one program. As simple as changing a tab! That's unbeatable. The only thing the post-team didn't do in Resolve was the Sound Design. But we figured out how to reliably hand things over to Pro-Tools. I wrote up a guide on how to do that. Even though we didn't use it for sound, I love the fact that with Fairlight, we could have.
Robustness
All NLEs crash. DaVinci is no exception, but in my experience, I feel like it crashes less and is faster to recover than Premiere.
Collaboration
Luc and I both edited the film remotely during the pandemic in early 2020. We split up the film by sequences and each took half. It was honestly a bit of a pain, as we were not on the same network, which meant that we had to send .drp files that had to be painstakingly relinked every time we shared. That being said, Now that Version 17 is out with exportable timelines and bins features, those issues appear to have been solved. Needless to say I'm impressed by Version 17 and glad BlackMagic is always making improvements.
Problems
While I did encounter lots of export issues, I subsequently learned that these problems are the fault of my woefully under-powered graphics card, and not the NLE.
Conclusion
After going through the trenches of a feature length production, one gets a sense of their kit. Some things are reliable, others are not. Overall, DaVinci Resolve was efficient, reliable and just felt good to use. I will definitely be using it as my NLE again on future projects, from low budget and beyond.
Watch the trailer for SIGN MAN: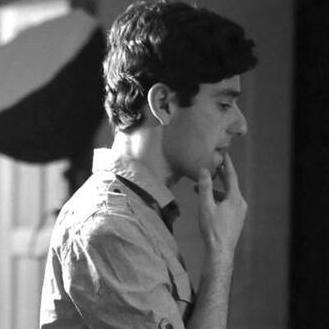 Reuben Guberek is a freelance writer/director, previously known for Foodfellas. You can find the trailer for his feature film Sign Man here.