Want to learn from some of the best Colorists in the Business?
TAC Resolve Training presents
Learn with the Masters
This is an epic event, 8 hours of training from 12 expert colorists and the proceed go toward COVID relief efforts in India.
It also sounds like the recordings will be available if you can't attend live.
Details from TAC Resolve Training:
---
Duration – 8 hours
Date – Saturday, June 26,
4:00 PM Pacific Daylight Time
Host
Walter Volpatto, CSI
Walter Volpatto of Company 3 Hollywood (formerly EFILM) is a 15-year industry veteran whose credits include 2019 Academy-Award Best Picture Winner Green Book, directed by Peter Farrelly; Dunkirk, directed by Christopher Nolan; Star Wars: The Last Jedi, directed by Rian Johnson; and, most recently, Amazon Studios' critically-acclaimed series Homecoming.
As a colorist, Volpatto's style gravitates toward an aesthetic of realism, though his projects span genres from drama and action to comedy and documentary, such as Quentin Tarantino's The Hateful Eight; Independence Day: Resurgence, directed by Roland Emmerich; and Bad Moms, directed by Jon Lucas and Scott Moore. He joined Company 3 following a very successful tenure at Fotokem, where he started in digital intermediate before progressively shifting toward fully digital workflows while navigating emerging technologies such as HDR.
Panelists
Tom Poole – Tom Poole is the Chief Creative Officer and Senior Colorist at Company 3. In 2017 Poole was accepted into the Academy Of Motion Picture Arts & Sciences. Recent credits include Cruella and Judas and the Black Messiah.
Jill Bogdanowicz – Jill is the Co-Head of Features Color at Company 3. Jill Bogdanowicz has brought her unique talents to features including Spider-Man: Far From Home, John Wick: Chapter 3, Joker, The Umbrella Academy, and Dr. Sleep.
Previously, she spent two years at Modern VideoFilm, where she colored an impressive list of films, including the lush, beautiful 'The Grand Budapest Hotel' for director Wes Anderson and cinematographer Robert Yeoman, ASC. Prior to that, Bogdanowicz worked for eight years at Technicolor on a large slate of productions, including almost everything Clint Eastwood finished during that period – list that includes the stark Letters from Iwo Jima, and powerful period drama The Changeling. Bogdanowicz started her work as a digital colorist assistant at Cinesite on the first full DI, O Brother, Where Art Thou?, for Joel and Ethan Coen and cinematographer Roger Deakins, ASC, BSC.
Marc Wielage – Marc Wielage is a 40-year veteran Hollywood colorist, doing final color on more than a thousand major studio and indie feature films as well as 55 network television series and countless commercials, music videos, and animated shows from the 1980's through the 2020's. Wielage spent more than 20 years at Technicolor, as well as post & VFX firms like ILM, Cinesite, Lowry Digital, Modern Videofilm, and many others. He's a certified Blackmagic DaVinci Resolve Color instructor and currently does film restoration and color on classic & cult motion pictures at his boutique company Chroma Hollywood.
Robbie Carman – Robbie Carman is the lead colorist & partner of DC Color – an award winning, state of the art color & HDR finishing company located in the Washington D.C. area. Over the past 25 years, Robbie's grading has been leveraged by indie filmmakers, national political campaigns, large NGOs, and production companies creating content for major networks & OTTs like National Geographic, Discovery, Smithsonian Channel, Netflix, Amazon, and Disney +.
As an educator, Robbie has authored or been the technical editor of a dozen books focused on postproduction.
He has also authored many courses for Lynda.com/LinkedinLearning. Robbie is one the co-founders of MixingLight.com where he serves as COO and content manager. Five times Robbie has been recognized as a 'Max Master' an award given to the top speakers of the annual Adobe Max conference and 2019 was tapped by Dolby to help create and present a tutorial series on understanding Dolby Vision HDR for the Dolby Institute.
Cullen Kelley – Cullen is a senior colorist with over 10 years of experience grading film, episodic, and advertising content. He is a contributing author and teacher for Blackmagic Design, Frame.io, FilmRiot, NoFilmSchool, and Mixing Light. Creator of Colloid, a suite of high-end DaVinci Resolve plug-ins. Expert knowledge of HDR, Dolby Vision, and ACES workflows.
Mark Todd Osborne, CSI – Mark Todd Osborne is a Los Angeles based, Award Winning Senior Colorist for Features, Television Episodic, Commercials, Music Videos and Branded Content. Mark spent nearly 12 years as a Senior Colorist at Company 3, Santa Monica, working with top Directors and Cinematographers coloring Spots &, Music Videos, before moving on to Digital Intermediates & Feature Film Mastering.
Noteworthy work: 'The Act' (Hulu), 'Dear…' (AppleTV+) and Feature Films 'Silk Road' (Lionsgate), 'It Follows' (Radius) 'Lowriders' (Blumhouse),'The Reckoning' (Shudder) and 'Need for Speed' (Disney/Dreamworks), plus commercial campaigns for Lexus, Toyota, EA Games, Wienerschnitzel, LG, Coca-Cola, Audi, BMW, Target, & XBOX.
Nazzereno Neri – Nazzereno was the Senior colorist at Technicolor (1997 – 2012) Working at Laserfilm as senior colorist since 2012. He has been working with Vittorio Storaro since 2004.
Brian Singler – Brian Singler is an internationally sought after commercial, feature and music video colorist based in St. Louis at Bruton Stroube Outpost. Clients include Ford, Nissan, Cadillac, Goodyear, AT&T, Microsoft, Disney, Purina, Enterprise, Standard Chartered, BF Goodrich, the NBA, WNBA, English Premiere League and countless others. He recently graded two of the largest commercial campaigns in the US in 2020.
"Die Hard is Back" with Bruce Wills for Advanced Auto Parts that generated 1.8 billion social media impressions. The primetime cross-network launch of the 2021 Ford Bronco. His feature work includes Netflix top-10 sci-fi "3022" and dark comedy "Bad Grandmas."
Jason Bowdach, CSI – Jason Bowdach is a freelance colorist & finishing artist based in Los Angeles, California. Jason is a Blackmagic Design certified instructor and publishes training for companies such as Frame.io, Lowepost, Ripple Training, Mixing Light, BorisFX, and Digital Anarchy.
Darren Mostyn – Darren is a senior colorist with 25 years broadcast experience. He is the Founder of Digital Agency Online Creative and a Blackmagic Design Master Trainer.
Junbin Chen, CSI – Junbin Chen is one of the best Film/TV colorists in South Asia. She has graded over 25 feature films, 20 TV series and 100s of TV Commercials.
Nurali Kushkov – Senior Film/TV colorist based in Copenhagen, Denmark. Currently working with Cameo Film. Recent work includes Netflix Original 'Ragnarok'
BONUS – Vittorio Storaro, ASC, AIC
We are deeply honoured to announce that legendary cinematographer, Sir Vittorio Storaro is going to be our special guest at Learn with Masters.
He is one of the most respected artists in his line of work, a three-time Academy Award Winner (Apocalypse Now, Reds, The Last Emperor), Bernardo Bertolucci's close collaborator (Last Tango in Paris, The Conformist, 1900, Luna, Little Budha), the receiver of ASC's Lifetime Achievement award, and a man who continues to work and transfer his knowledge to the next generation.
Vittorio Storaro's influence on the way color is used in films is a crowning legacy for the motion picture industry. He has recorded a brief interview for us and we are excited to release it at the event.
---
Tickets are $119 and are available for purchase here.
You can get 10% off with the code CULLEN10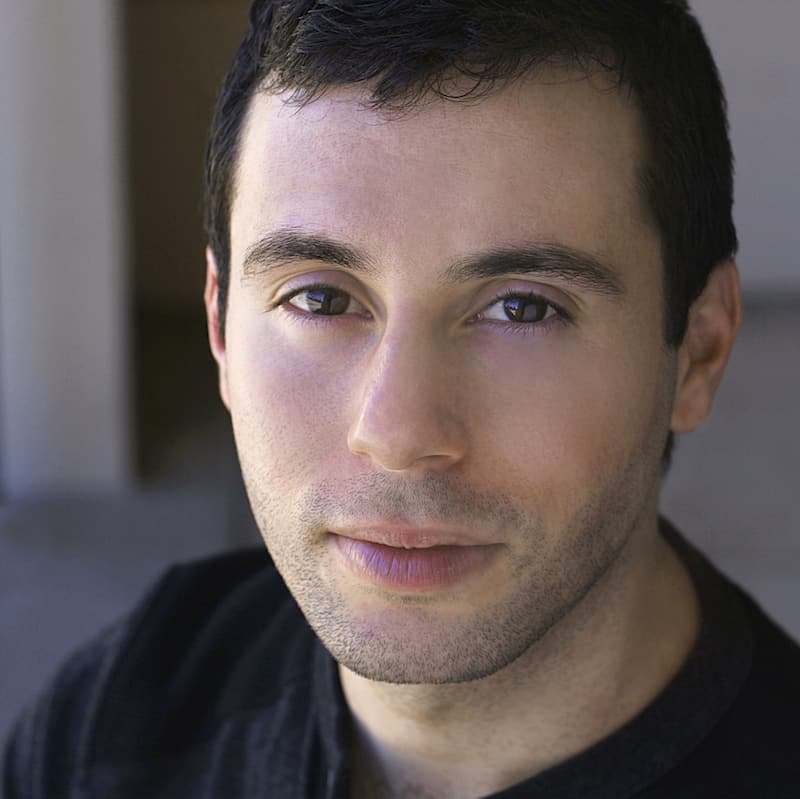 Gedaly is the Managing Editor of DVResolve.com and a Blackmagic Design Certified Trainer. He's edited commercials for major brands and has done color & VFX for independent films. He consults on post-production workflow and creating online education. Gedaly is the co-founder of Working.Actor, a former marketing manager for large brands, and creates original film projects with his production company Razee.