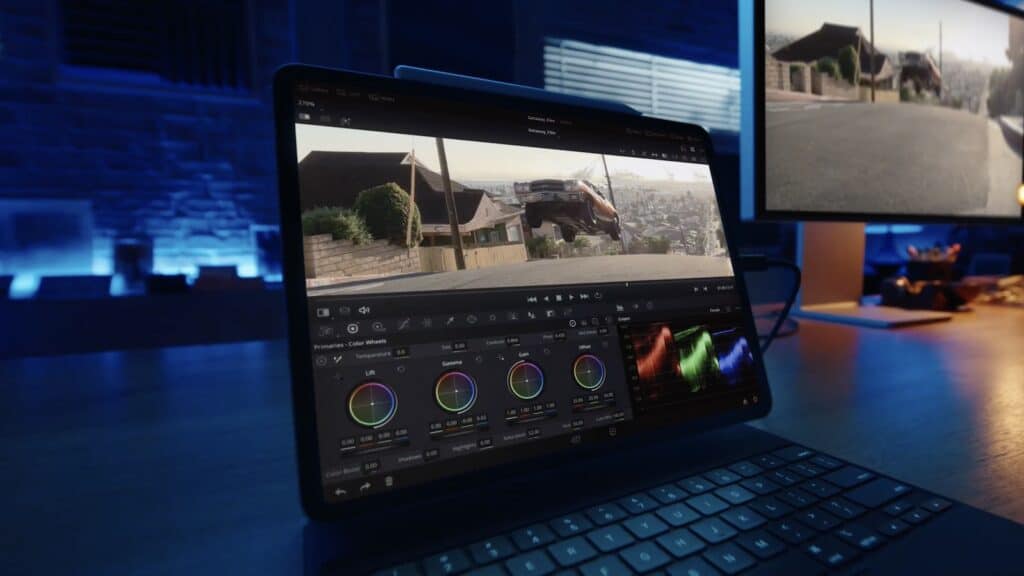 In the middle of an exciting hardware upgrade announcement, Apple featured a new M2 iPad Pro running DaVinci Resolve.
It was certainly surprising the previously unannounced iPad version of Resolve featured in this way.
It's also surprising that Apple didn't create and promote a version of Final Cut Pro for iPad.
The new specs on the iPad Pro are certainly impressive, and since it's using the same chip available on Apple's Desktops, it's not a stretch to assume the performance of Resolve on an iPad will be impressive.
According to Apple, the iPad Pro is
A complete movie studio in your hands. The high-performance media engine on M2 accelerates ProRes encode and decode. You can convert video projects to ProRes up to 3x faster than before.3 And with the image signal processor in M2 and advanced cameras on iPad Pro, you can now capture ProRes video. Five studio‑quality microphones and four-speaker audio with support for Dolby Atmos let you record and deliver theater‑qualilty sound.
The M2 chip has strong support for ProRes, and the iPad Pro's camera will also support capture using ProRes.
That makes this a strong shooting and editing combo device for content creators.
Based on the screenshots available on the Apple page, the available features will be limited to the Cut & Color pages.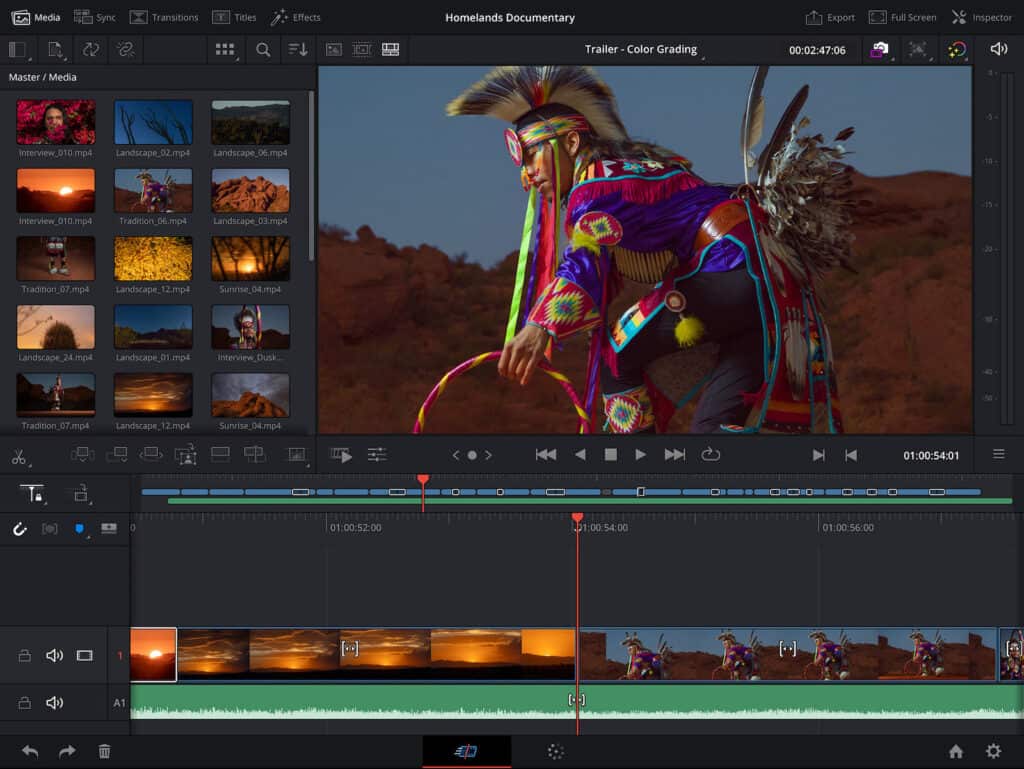 It remains to be seen if other pages will be unlocked, but this makes sense for now.
iPad users had already taken advantage of editing apps like LumaFusion, and image retouching apps. So cut and Color will users on the go the ability to edit and grade their footage with a similar experience to the desktop version.
If Blackmagic Cloud will be supported, that would allow a number of exciting possibilities for collaboration between creators. Also, plenty of flexibility for editing between desktop and tablet devices.
It could also function as a powerful option for professional to tweak or review a project while away from the post production studio.
I'm left wondering, will be a free version and studio version? Will the grading controls require the apple pencil? Will editing with touch controls be any good, or is it mostly designed to be used when the iPad is connected to a keyboard?
At the time of publishing this post, there has not been any public comment from Blackmagic Design about the availability, pricing, nor other details about DaVinci Resolve for iPad.
The new iPad Pro is available starting October 26th.
Update: Blackmagic Design tweeted a brief announcement with a general release of Q4, and confirmed that Blackmagic Cloud collaboration, BRAW, and Dropbox sync will be available!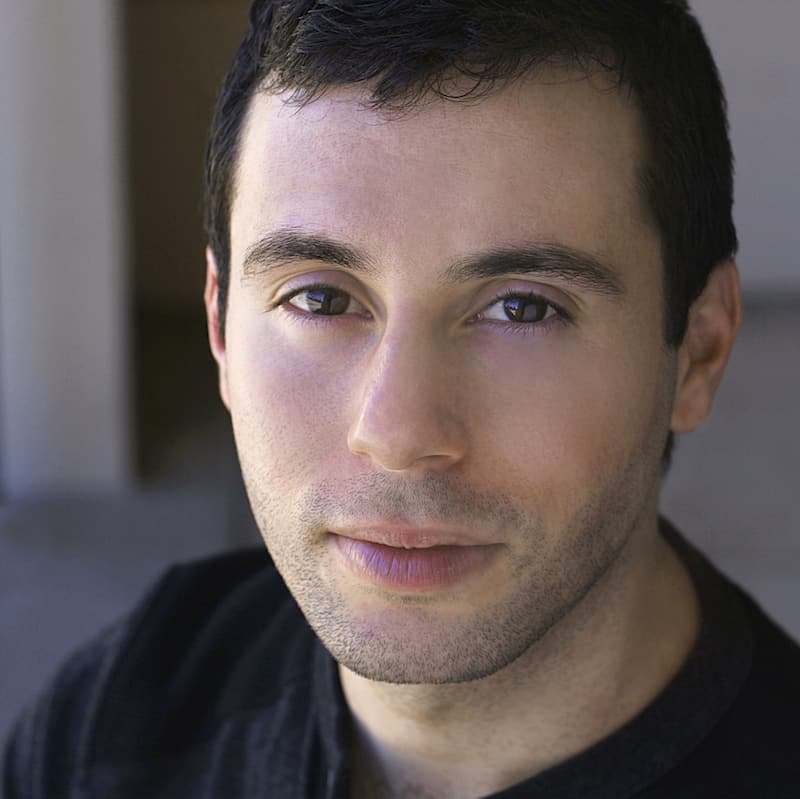 Gedaly is the Managing Editor of DVresolve.com. He is a professional editor, having cut national commercials for major companies, and does color & VFX for indie films at Mask & Feather. He's also a filmmaker, writing and directing shorts & features. Gedaly is the co-founder of Working.Actor and former marketing strategist for large brands.