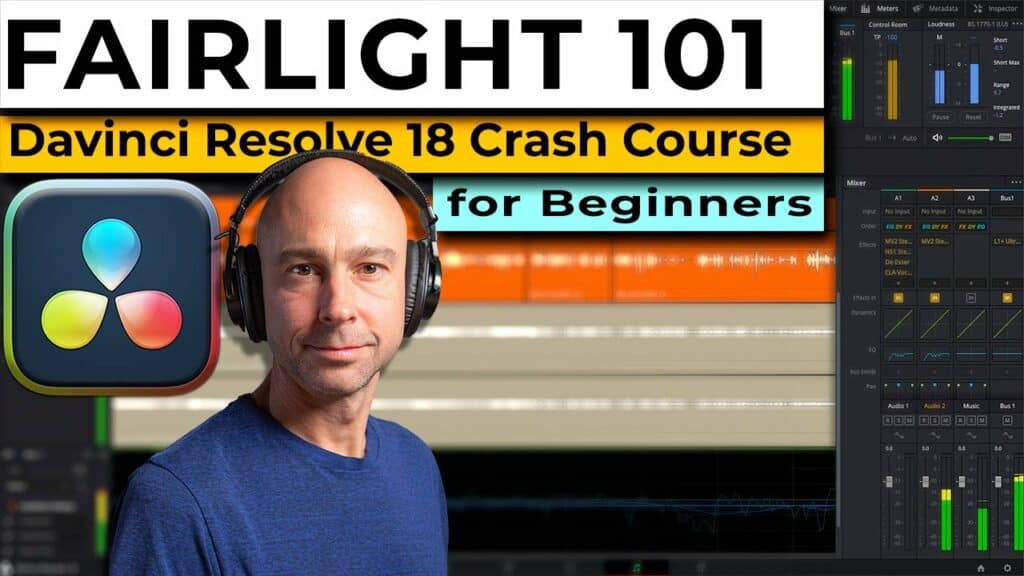 Online Course
Improving Audio
WITH JASON YADLOVSKI
You finished editing, now what? This comprehensive audio course will help you take your audio quality to the next level. Even if the recording wasn't perfect!
Includes
23 Video Lessons
Practice Media
Cheat Sheets PDFs
15 Fairlight Presets
Overview
You Finished Editing, Audio Sounds OK, Now What?
Step by step, every page.
Description paragraph…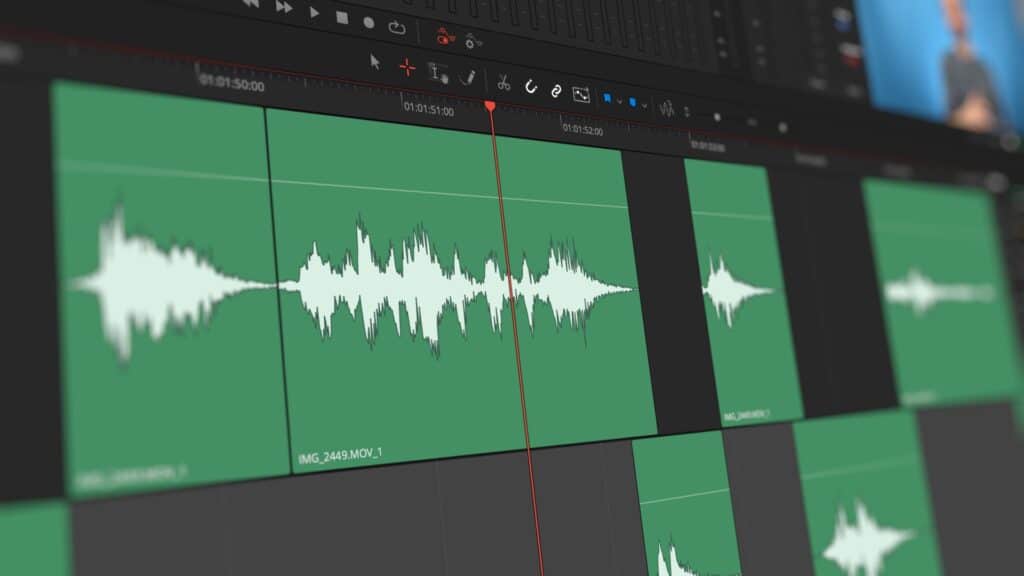 What You'll Learn
You'll Be Able To…
Set up your projects and tracks quickly and efficiently
Sync audio from any source
Remove hums, pops, and other unwanted noises
Get rid of echo
Isolate voices from background noise
Improve the quality and clarity of voices
Prevent voices from being drowned out by sound effects and music
Stop the sound from being too quiet for online platforms
You'll also learn
Make Sense of the Audio Tools
Don't know what do all those knobs do?
Me neither.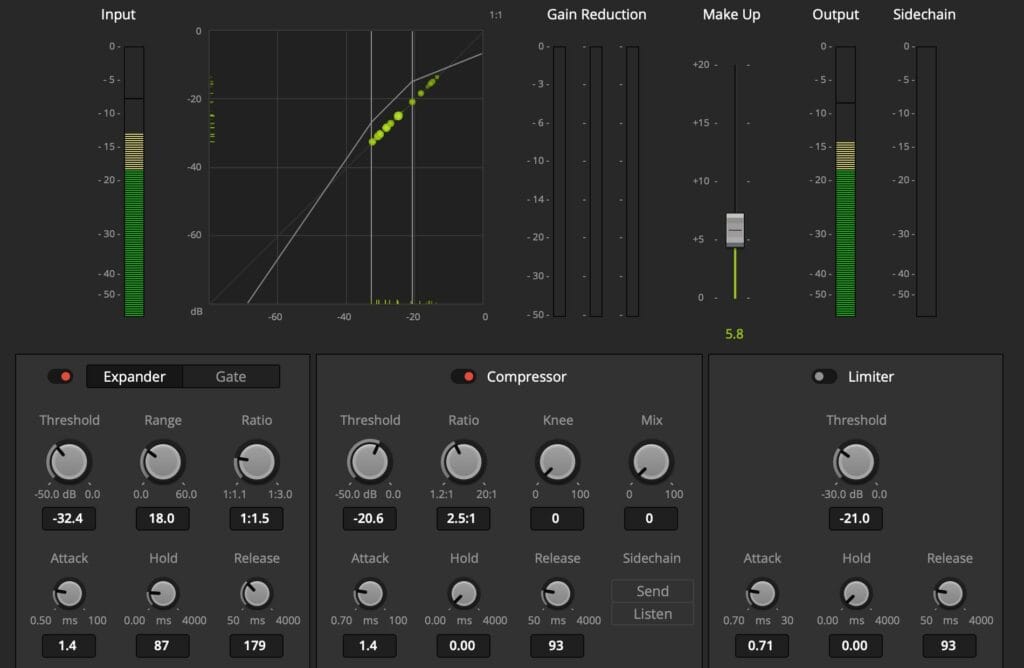 Course Outline
Overview of your learning journey
Click on a section to view the contents.
---
Part 1 – Introduction – 4 videos
Welcome – 2:11
Importance of Audio Post Production –
Overview of the Audio Process –
Key Principles of Audio – 6:35
Part 2 – Fairlight Essential Skills – 4 Videos
Resolve & Fairlight Basics – 4:42
Importing & Syncing Media –
Setting Up Your Project and Tracks
Signal Chain Order
Part 3 – Audio Editing Workflow – 3 Videos
Setting Levels –
EQ –
Dynamics –
Part 4 – Improving & Fixing Audio – 5 Videos
Isolating Voices
Removing Pops, Hums, and other unwanted sounds
Getting Rid of Echo
Advanced EQ for Voices
3rd Party Plugins
Part 5 – Mixing & Mastering – 4 videos
Mixing Edited Tracks
Ensuring Music and Sound FX don't conflict with dialogue
Final Touches
Loudness Levels for Deliverables
Part 6 – Exporting – 2 Videos
Deliver Page Settings
Conclusion
Get Instant Access
Audio quality is even more important than video quality for viewer engagement, so start improving yours today!
Is This For Me?
This Course is For You If…
You're switching from another software and need to learn the basics
You want your video content to sound better to increase views & retention
Your an editor that wants to become more valuable by increasing skills.
You don't want to hunt for tutorials on YouTube
Reviews
What Students Are Saying
I wish I found this sooner. I'm much more confident in my ability to turn around video work.

Some Guy
Social Media Video Producer

There's so much Resolve can do, I was intimidated to start. This course made it easy, and the price didn't hurt.

Jane Doe
Wedding Videographer
This is the best course to get started. I would have paid for this!

John Doe
Editor, OWC
FAQ
Got Questions?
Click on a question to see an answer!
How long do I have access?
Forever! Once you buy a course, it's yours. Your account will always have the course available.
Will This Course Be Updated for Future Resolve Versions?
Yes! We'll make sure the course information is up to date.
We'll record new videos for additional features, and replace videos when they are no longer relevant. Most features don't have massive changes between releases, so this course will still be relevant.
Can I use the free version? Do I need Studio?
All courses can be followed using the free version of Resolve. A few features covered require Studio, they will be noted on each individual course page and within the course.
What are the Hardware Requirements for DaVinci Resolve?
Which devices can I use to watch the courses?
Any desktop, tablet, or mobile device that has a web browser.
Does this course give Blackmagic Design Certification?
No. Blackmagic Design's user certification courses are great for getting an overview of DaVinci Resolve and its features, but they don't cover all the real-world workflows you might need.
So we have focused our courses on more specific aspects of post production so you can pick and choose what you need for your work or passion projects.
Instructor
Course Taught By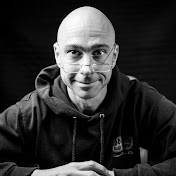 Jason Yadlovski
Jason is an audio engineer, photographer, and landscape architect. He's a Blackmagic Design certified trainer, and his YouTube channel with DaVInci Resolve tutorials has been viewed millions of times.
Enroll Now
Improving Audio
What you get:
23 Video Lessons
Lifetime Access
Practice Media
Fairlight Presets
Printable PDF Cheat Sheets
$59
30 day money-back guarantee